Mechanical vape mods are high-power and advanced vaping devices. But finding quality mechanical mods under budget is quite hard. If you check the market, the most effective vaping tools cost over $100. In this article, we'll talk about the top 10 best mechanical mods under 100 dollars that give you an ultra-rich vaping experience.
However, as the market is rapidly evolving, many reputable mech mod manufacturers fabricate satisfactory yet budget-friendly mods that many prefer. Do you want mech mods at a cheaper price? Then, here is the compiled list that can help you a lot.
Best Mech Mods Under $100
We have surveyed to show you the mech mods under $100. As per public reviews, these options are budget-friendly and have the latest features. So, without further ado, let's start.
The Ragnarok Full Copper by VLS
Ragnarok Full Copper, under the manufacturing brand VLS, is one of the leading mechanical mod options that comes under $100. The model is built from 99.99% red copper, which is pure.
The 24 mm diameter has made this vape almost perfect with different atomizers. With a zero voltage drop, the device offers fantastic performance.
Magneto II by Smoktech
When it comes to the cheapest mechanical mods available on the market, The Magneto II by Smoktech is priced at just $44.99. 
When you check the features of this mod, you will find the magnetic switch here, which can be easily locked with the help of a locking ring. Black, gold, red, blue, and stainless finishes are available for this device.
Phantom Mod by WOTOFO
The Phantom mod by WOTOFO is available at $44.99. The mechanical mod is a sleek model and is designed as an excellent and ideal entry-level mechanical vape mod.
Featured with two top caps for the standard and hybrid connections – these mechanical mods are rhodium-plated and copper contacts to show improved conductivity. The overall appearance is also minimalist, leaving you to appreciate the finish.
Tesla Two Box Mod
The Tesla Two box mod is unregulated, with a huge in-built battery and 400 mAh capacity. Here, the maximum continuous current output is just 40 A.
The device also has a solid appearance and a few color options. But nothing is on the body besides a circular, metallic firing button on the edge. Surprisingly, this feature-rich and elegant model costs just $39.85.
Dogecorn by Congrevape and Vape Overload
The Dogecorn vape mod is extremely affordable, and it is sold in the market at $41. With a 21.7 mm diameter, naval brass construction, and plated in sterling silver or 24k gold, this mechanical mod shows different colored finishes.
The mod featured a floating 510 connection with a round, square post on the bottom. The mod looks pretty cool, too, with "Dogecorn". In Roman-style lettering, it is written down the center of the tube.
Sleeve Mod From Limitless Mods
The Sleeve Mod is available at just $67.95, and the solid performance of this mechanical mod has made it one of the most popular mechanical mods available for under $100.
Made from 7071 aluminum, the device features a direct atomizer-to-battery connection. Here, you can get a hybrid connection and a one-piece contact button. You can also witness an adjustable Delrin section that is positioned on the bottom connection and suits your battery.
Hit iThin from Anatolian Mods
The Hit iThin from the Anatolian Mods is one of the best mech vape mods for under $100. It costs just $55. Available in brass, copper, and stainless steel, the mod cap of this mod can be chosen easily because of the available variants. The mod also shows a standard connection and a small engraving on its body.
Fuhattan by AmeraClone
The Fuhattan, a clone of the Manhattan, considerably costs less. It is priced lower and is available for under $24.99. The device also takes an 18650 battery housed inside a copper tube, and the tube is also wrapped in a carbon fiber sleeve.
The magnetic firing switch protects against accidental firing. In the case of venting holes, the switch also has venting holes. Maybe it is a clone, but the performance is top-notch.
Tugboat Mod by Flawless
Tugboat Mod is listed under $100 mechanical vapes and available at the price of $99.99. This device is 22 mm long and lightweight, made of T6, 6061 aluminum. The model featured Delrin insulators and copper contacts to improve heat resistance and conductivity.
It is available in four colors (white, baby blue, gun metal gray, and black) and also features the exclusive Tugboat logo that is engraved on the top of the tube.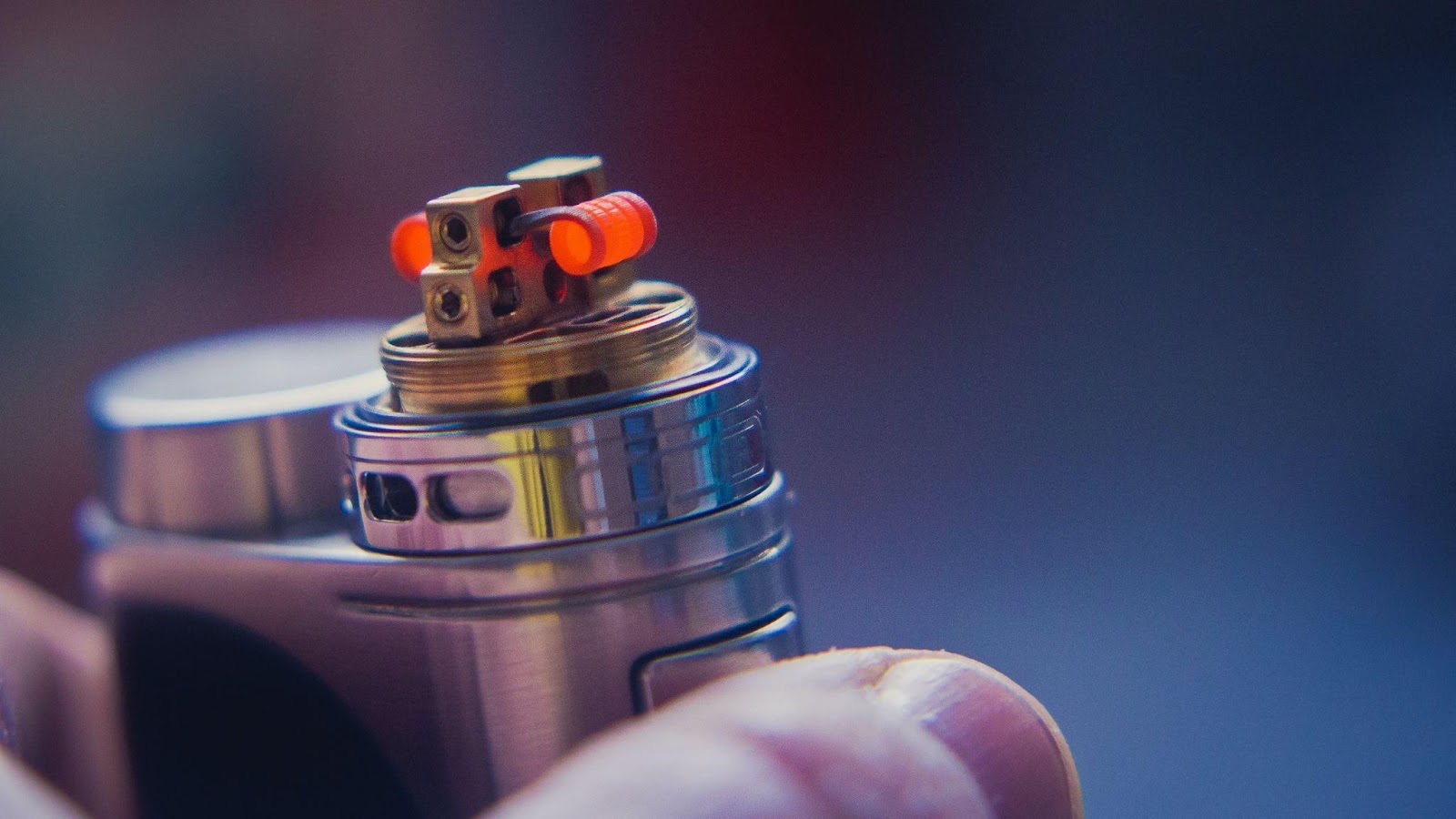 Vandy Vape Requiem BF Box Kit
The Vandy Vape Requiem BF Box Kit is an excellent mechanical vape with a compact and agreeable hand. Made with zinc alloy, the model has a beautiful finish and interchangeable 2 top caps that function great.
Here, you can experience excellent conductivity with a contact blade in copper and silver alloys. Also, the mod is lockable with a closing mallet present inside.
Conclusion
Sometimes, finding a mechanical mod under $100 is quite hard, but they are worth it. However, the guide we have written is not to confuse you between the mech mods but to inform you about the budget-friendly options. If you are new to vaping and looking for cheap mechanical mods, you can consider any of them according to your preferences.
These cheap mech mods are designed efficiently to deliver maximum raw power. As all of them are popular and authentic, you can pick any of them to enjoy safe vaping.