A simple and stylish vaping tool that provides a hassle-free vaping experience is the Eleven Bar Disposable Vape. It is ideal for usage when traveling because of its small size and pre-filled e-liquid.
Every Eleven Bar Disposable Vape is available in a selection of flavors to suit various tastes, ensuring a pleasing flavor with each puff. With no buttons required and a draw-activated interface, the gadget is exceedingly simple to operate. It is a fantastic solution for both new and seasoned vapers searching for a disposable and portable vape.
Specifications of Eleven Bar Disposable Vape
The Eleven Bar Disposable Vape Device has a modern aesthetic that is made for easy and practical vaping. The vape's lightweight and portable design makes it ideal for people who are constantly on the go.
The Eleven Bar is pre-filled with 2ml of 20mg nicotine strength and is designed with ex-smokers and first-timers seeking to experience vaping in mind.
It has a variety of vibrant flavors to entice your taste buds. The Eleven Bar Vape gadget will operate for up to 600 puffs thanks to the internal 500mAh battery. There is no need to refill or recharge it after it is empty; you can simply discard it.
The vaper may begin to vape immediately and discard the device once it is empty without having to fuss with turning the gadget on or off. VG (Vegetable Glycerin), PG (Propylene Glycol), Nic Salt, and Flavours are all included in the device.
The disposable vape from Eleven Bar is simple to use. Simply remove it from the package, then inhale. The heating element is turned on by the battery, which causes the e-liquid to vaporize and create a flavorful and gratifying cloud of vapor.
There are no buttons or settings to be concerned about with the Eleven Bar disposable vape because of its inhale-activated technology. Simply throw away the vape after the battery or e-liquid is gone and get a new one.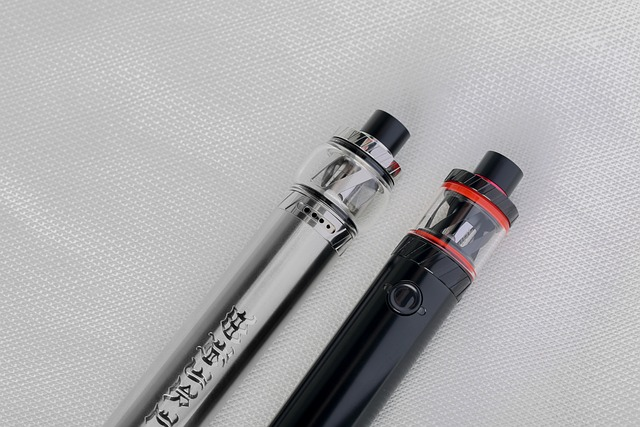 Different flavors of Eleven Bar Vape
There are 20 distinct tastes of the disposable Eleven Bar vape available for your selection. It has practically all of the most popular vape flavor combinations, ranging from fruity tastes to beverages and energy drinks. Eleven Bar offers a broad range of flavors, from traditional tobacco blends that please purists to lively fruit medleys that tempt the palate.
Think of the ripe watermelon's luscious burst on a sweltering summer day or the comforting, recognizable flavor of menthol. These vaporizers provide mouthwatering alternatives like Mango Malaysia and Red Apple to satisfy vape enthusiasts as well.
The superiority and authenticity of Eleven Bars' flavor characteristics set them apart. Ripe peaches are mixed with refreshing ice cubes to create Peach Ice. People love it because of the way the refreshing flavor combines with the sweetness of the peaches.
The flavor of an electronic cigarette is more pronounced thanks to the sweet and sour fruit scent of Sour Apple, which is full of the tart flavor and mild sweetness of green apples. Every sip of Blood Bull refreshes the mind and lifts physical and mental exhaustion because of its sweet, energizing flavor that is akin to an energy drink.
Due to their meticulous attention to detail, while creating these mixes, each puff is a voyage through layered flavors. Eleven Bar Disposable Vape flavors are sure to deliver a pleasing and tasty vaping experience that will leave you demanding more, whether you enjoy the simplicity of a single fruit or the intricacy of a blended mixture.
Advantages of Eleven Bar Disposable Vape
Numerous benefits make the Eleven Bar Disposable Vape a popular option for vaping lovers. First off, its portable and small form offers unparalleled convenience. You may just inhale and enjoy without worrying about charging batteries or topping off e-liquid tanks. Other are listed below:
The enormous selection of flavors is also another significant benefit. Eleven Bar provides something for everyone, whether you enjoy the tangy flavor of tropical mango or the time-honored flavor of menthol. Users may experiment with different flavors and change things whenever they want, thanks to the wide variety of flavors available.
The Eleven Bar Disposable Vape is also very simple to use. It does not call for any prior maintenance, or vaping expertise. Read more about how to do vape tricks to enhance your vaping expertise. Simply open the box, take a puff, and you're ready to go. This makes it an excellent option for people who are new to vaping and those who want a hassle-free vaping experience.
Extremely Lightweight and Portable
It is highly portable because of its slender and stealthy shape, making it ideal for use when traveling. Additionally, it is a cost-effective option for individuals who wish to enjoy vaping without going over budget. The Eleven Bar Disposable Vape offers a great overall vaping experience by combining price, flavor diversity, and convenience.
Conclusion
A simple and hassle-free vaping experience is provided with the Eleven Bar Disposable Vape. It accommodates a wide range of tastes because of its modern appearance and selection of flavors.
Both novice and seasoned vapers will find the gadget to be a fantastic choice because of its durability and simplicity of usage. Although some people may not find it to be a replacement for conventional vaping devices, its mobility and cost make it a valuable addition to the vaping industry.